blood & peroxide
Pandora, the pesky infinite teen who claims she dyes her vampiric tresses in the vein liquid of rockstars. And Auntie P (AKA 'Pandora Peroxide'), the bombastic Amazonian who maintains her luminous barnet is au naturel.
Auntie P ruled the Kerrang! rock mag from the mid-80s 'til she passed the baton to her niece, Pandora, in the mid-90s. Here and now, the Pandoras are gonna make occasional observational observations on topical situations, flog some merch and (available for the first time ever!) decades of Ray Zell signed original Pandora/Pandora Peroxide comic-strips. So. Yeah. There ya go.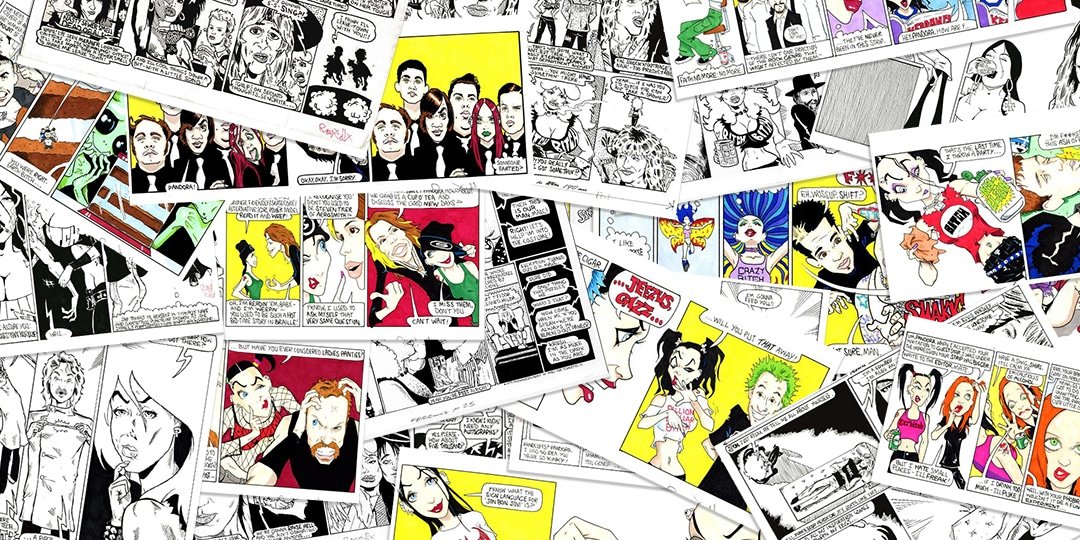 BUY ORIGINAL ART
ORIGINAL SIGNED PANDORA PEROXIDE/PANDORA STRIPS!
For the record, until now, Ray Zell has NEVER sold a single Pandora Peroxide/Pandora strip!
Other than original strips band members or press officers have requested – the rest have just sat unloved in the drawer.
But, now, Zell's decided they'd look better in the light on yer wall! Rock history just waitin' to be framed!
All extremely limited one-off pieces!
you me & auntie p
RAY WILL DRAW YOU!
Yes, yes, yes we all know your ultimate fantasy is to be pictured with me or Auntie P!  Well, now it can be!
You will be drawn by Ray Zell in the bona fide Pandora strip semi-caricature style. Note: by hand, with inks, not a lazy stilted characterless digital tracing. Tsk.
And remember, this could also make the perfect one-off gift for a friend, enemy or pet Yeti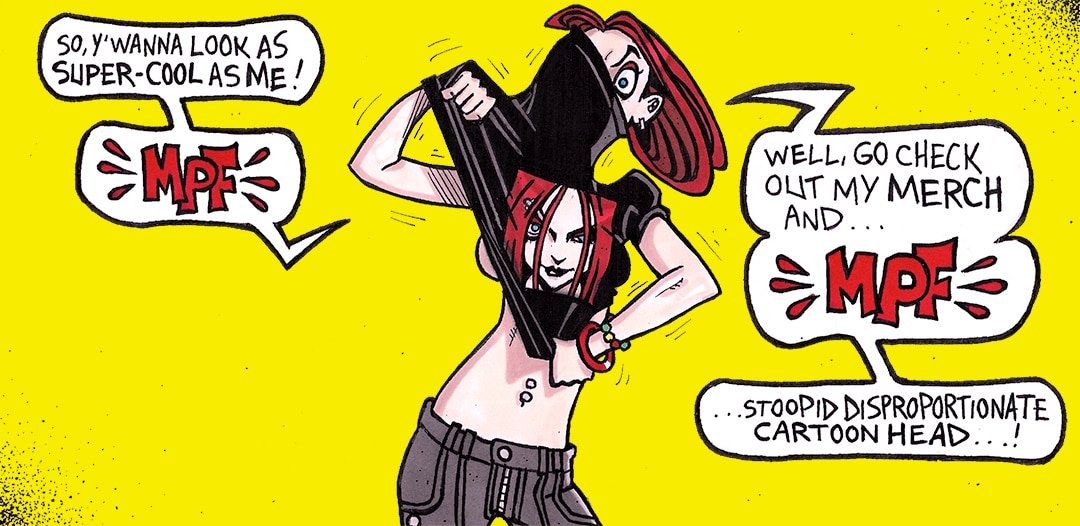 MERCH!
T-SHIRTS, VESTS, BADGES
Get your hands on some classic merch from the depths of Zell's loft and check out the new T shirts!